ALT Balaji: Subscription Plans, Popular Shows, & Features

ALT Balaji is a subsidiary of Balaji Telefilms Limited, was launched on 16 April 2017. And by March 31, 2022, Alt Balaji sold 3.88M subscriptions. It caters to the digital OTT content for Indian worldwide audiences with 90+ shows. The platform hosts original, fresh and premium content featuring India's top actors and directors.
---
What is ALT Balaji? Super Fueling Growth in OTT Space
ALT Balaji, an online subscription based video streaming service that promises to offer 250+ hours of original and high quality shows to its subscribers across the globe. It is a platform that offers exclusive stories in genres like drama, mystery, thrillers, romance and comedy. When it comes to regional shows; it offers in languages Hindi, Bengali, Marathi, Punjabi, Tamil and others.
Alt Balaji Customer Care Contact Details Write to at [email protected] for support related queries.
Claims and complaint with respect to the content to [email protected]
Understanding the ALT Balaji Platform
Following sections are present on the ALT Balaji App or Web platform
Home
Shows
Movies
Comedy
Music Videos
News
The "Home" shows the latest releases. It is divided into 12 widgets, some of which are :
Trending
Drama
Romantic Stories
Youth
Supernaturals and Thrillers
Crazy Comedies
Originals
Movies
The "News" shows the latest releases. It is divided into 7 widgets, some of which are :
Headlines Point
Today Stories
Entertainment Point
Political Point
Sports Point
Tech Point
ALT Balaji Subscription and Its Benefits
ALT Balaji Subscription Auto Renewel ALT Balaji subscriptions renew automatically unless you turn off the Auto-Renewal feature from their account at least 24 hours before the end of your subscription period.
Using ALT Balaji is fairly an easy process. You can follow the below steps and start on to exploring the shows of your choice:
| PLAN | PRICE | SUPPORTING DEVICES |
| --- | --- | --- |
| 12 Months | ₹ 300 | Phone, Tablet, Laptop, Smart TV |
| 6 Months | ₹ 199 | Phone, Tablet, Laptop, Smart TV |
| 2 Months | ₹ 100 | Phone, Tablet, Laptop, Smart TV |
Visit Google Play Store or iOS App Store.
Search for 'ALTBalaji' in the search box.
Click on ALT Balaji install.
Else, you can also visit the link https://www.altbalaji.com/subscribe
Select the subscription pack
Sign up with your phone number or any of the social accounts like Gmail, Facebook or Apple
Make a Payment through any of the options:UPI, Paytm (Wallet, Postpaid), PayU Credit Card, Debit Card, Net Banking, AmazonPayLink Account, Mobile Wallets
Start Watching
ALT Balaji Mobikwik Subscription Offer MobiKwik | ZIP (Pay Later)
Get upto Rs.75 cashback @ AltBalaji!
Benefits of ALT Balaji Subscription
Share with your family - watch on 5 devices!
Download when you want and watch later, even when there is no internet.
Watch all the shows as and when you want! No Limits!
Watch all episodes of every show!
Unlimited access to Full HD streaming
New shows every month
Top 5 Web Series Of Alt Balaji
There are a number of programs in the ALT Balaji database that you may want to watch. Sometimes, when a show is airing on a particular day, it can be hard to make time for yourself. In these situations, we have provided with a list of top 10 programs shown by ALT Balaji that is how addictive a good web series can get.
Broken But Beautiful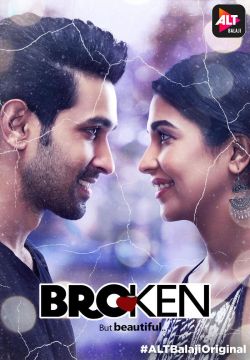 Story of Veer and Sameera, who are left broken after losing the people they loved the most and want to spend the rest of their lives. A couple who has struggled with love issues. The web series is all about is loss, grief,romance, healing, heartbreaks and relationships
Genre :Romantic, Drama
Rating :8.6/10 (IMDB)
Language :Hindi
Sub :Yes
Cast :Vikrant Massey, Harleen Sethi
Type : paid on Alt Balaji
Bose: Dead or Alive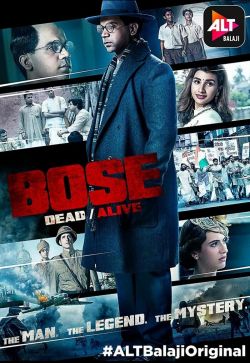 Based on Anuj Dhar's novel," India's Biggest Cover-Up"- Bose: Dead or Alive is a nine-episode series which tries to look at the unanswered mystery of the time. Did Netaji Subhash Chandra Bose perish in the plane, or it was the biggest cover-up in Indian history.
Genre :Biopic, Mystery
Rating :8.7/10 (IMDB), 97% (Google)
Language :Hindi, English, Bahasa Malaysia, Bahasa Indonesia, Arabic, Telugu, Tamil, Malayalam
Sub :Yes
Cast :Raj Kumar Rao, Edward Sonnenblick
Type : paid on Alt Balaji, free on the rest of the platform
Apharan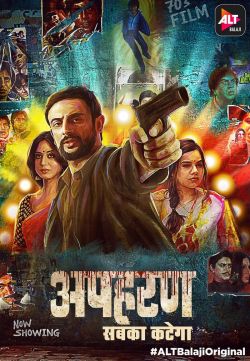 Apharan is an action-crime series based on Rudra, a senior inspector. The story starts building up when Rudra is lured and tempted to kidnap a young girl under the instructions of her mother. The series gets interesting when the money extortions plan fails, and Rudra ends up in trouble.
Genre : Action, Drama
Rating :8.5/10 (IMDB)
Language : Hindi
Sub :Yes
Cast :Arunoday Singh, Nidhi Singh
Type :paid on Alt Balaji, free everywhere else
Cartel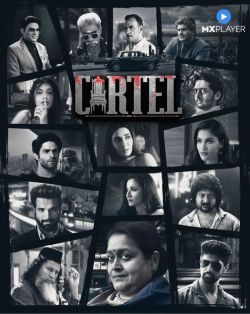 Cartel is a story of five gang lords that rule the Mumbai underworld. All these gangs rule different parts of Mumbai, but there is one iron lady Rani Maa who rules all the gangs and maintains peace in the city.
What will happen when Rani Mai gets in an accident? Will these gangs continue to follow her instructions, or rift will be born?
Genre : Crime, Thriller
Rating :8.4/10 (IMDB)
Language :Hindi
Sub : Yes
Cast :Ritwik Dhanjani, Divya Agarwal
Type :Free on MX player, Paid on Alt Balaji
Haq Se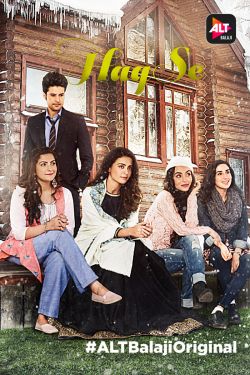 A story of four young sisters living in the valley of Kashmir with their family. Met with a disturbing fate and decided to pursue their dreams without the help of their family.
Haq Se narrates their dreams, their survival in big city and how these young girls work hard against all odds to achieve their dream.
Genre :Family, Drama
Rating :8.2/10 (IMDB)
Language :Hindi, Arabic, Bahasa Indonesia, Bahasa Malaysia, Telugu, Tamil, Malayalam
Sub :Yes
Cast :Rajeev Khandelwal, Parul Gulati
Type :Free
How To Download ALT Balaji Web Series And Movies?
A feature that makes it a real crowd-pleaser is the ability to download content from ALT Balaji for offline viewing. Follow the steps below to download your favourite shows and movies:
Log in to your ALT Balaji account and open the movie or episode you want to download.
Take on the 'Settings' option located in the top right corner, and you'll be directed to a list with multiple options.
Click on 'Download' and choose the quality you want.
Once done, the video will begin downloading and saved on your device.
Please note you can only download content from ALT Balaji if you have a premium subscription. Moreover, the platform restricts downloads using mobile data and only allows you to download if connected to Wi-Fi.
How To Get ALT Balaji Free Subscription?
There are multiple network providers that allow their users to access premium content on ALT Balaji for free. Here is a list of the top network providers and how you can access ALT Balaji at no cost:
ALT Balaji Free With Jio
Jio Bundle will provide you with free access to ALT Balaji free along with their Silver, Gold, Platinum, and Titanium plans.
ALT Balaji Free Subscription With Airtel
ALTBalaji's entire catalogue of original programs and blockbusters is now accessible on the Airtel TV app. Hence, if you are an Airtel postpaid user, you can view ALT Balaji content for free.
ALT Balaji Premium Subscription With Vi
Vodafone India, one of India's biggest cellular operators, established a collaboration with ALTBalaji to offer Indian original content on its entertainment app Vodafone Play. So, if you use Vodafone Idea postpaid, you can watch ALT Balaji content for free.
Key Difference Between ALT Balaji and Other OTT Platforms
1. Pricing Strategy: Balaji Telefilms chose to offer cost-effective pricing for its OTT platform. This attracted subscribers who found Netflix and other premium OTT platforms expensive.
2. Unique Content: ALT Balaji offers a sizable and distinctive library of original Indian shows, which helps them get comparatively more Indian subscriptions.
3. User-Friendly Interface: You can access the platform across 32 different interfaces ranging from smartphones, laptops, desktops, tablets, game stations to internet-ready television!
4. Vast Content Bank: ALT Balaji's content bank also includes 100+ hours of kids' content and urban regional shows in Hindi, Bengali, Marathi, Tamil, Punjabi, and many more languages.
We can say that Balaji Telefilms' OTT platform has smartly secured its niche spot in the digital landscape, between the high-brow content on others like Amazon Prime, Voot, Disney Hotstar, SonyLiv, etc and the fare one we usually see on Indian television.
ALT Balaji: Frequently Asked Questions
Does ALT Balaji Offer Free Trials?
Yes, it does. However, it's not an all-access pass. You may sign up with your email and watch three (3) episodes per original show for free, a post for which you will need a paid subscription.
Is there a time limit for viewing content on ALT Balaji?
There are no restrictions on watching free material. On the other hand, Paid videos are dependent on the validity of the membership. When the validity time expires, you must reactivate your membership to continue streaming content.
How long is downloaded content accessible?
Downloaded material is accessible for 30 days after purchase.
Can the content on ALT Balaji be downloaded?
Yes, all the content available on ALT Balaji can be downloaded. But for that, you need to have a premium subscription.
Is it possible to continue watching ALT Balaji content on other devices?
Yes, you can continue watching your favorite show or movie on another device if logged on from your account.
What is the highest-rated web series?
Scam 1992: The Harshad Mehta story is the highest-rated with IMDB rating of 9.3