JioCinema: Watch Latest Movies, Shows and Exclusive Web Series!

Launched on 5th September 2016, JioCinema gives you an unlimited dose of entertainment. Jio Cinema is a popular streaming platform in India that offers a vast collection of movies, TV shows, and web series in multiple languages.
Jio Cinema quickly gained popularity due to its extensive library and affordable pricing. With a user-friendly interface and seamless playback experience, Jio Cinema has become a go-to platform for Indian viewers to watch their favorite movies and shows.
Other Applications of Jio JioMart, JioSaavn, JioChats, JioTalks, JioMeet, and JioNews
JioCinema: Watch Sports, Movies and Originals
A popular video-on-demand service from Reliance Jio Infocomm Ltd., JioCinema is popular for its sports content, movies,documentaries and more. OTT users experience world-class video streaming and enjoy curated fresh content.Jio Cinema also offers original content and exclusive releases, making it a unique offering in the Indian streaming market. In this era of digital entertainment, Jio Cinema has emerged as a significant player and continues to attract a growing number of subscribers.
Popular genres: Comedy,Documentary,Animation,Crime,Fantasy,Mystery,Sports,War,Biography,Action,Romantic,Horror & Thrillers.
Top 10 Key Features Of JioCinema
Jio Cinema offers a range of features that make it a popular choice for Indian viewers. Some of its notable features include:
List & Watch: Add all your favorite Movies, Shows, or Series all in one place and watch them as per your mood and convenience without having to search them again.
Auto-play: When you are watching your series, and the episode comes to an end, it will automatically start the next episode instantly.
Dock Player: Unlike any other apps, this feature lets you browse without stopping your video in the background without taking you back to the home page.
Voice Search: You can just say the name of a series or movie that you want to watch and get the results along with related results.
Bitrate Selection: This lets you select the quality of the video you select to watch, which may also depend on the speed of your internet service to support this feature smoothly.
Download and watch later: No need to wait for the internet. Just download now and watch anytime you want offline!
Parental controls: This feature helps you control what your kids watch on the phone and helps you to keep them away from content made for adults.
Pick up where you left off – Not just on the device you are currently watching the show but any device you log in to your Jio Cinema, you don't have to search again for the same; you can continue from where you left! Interesting right?
Watch & Browse – Yes! Your video will not stop like any other application, even if you browse while watching something.
Watch High-Definition videos with low internet usage - Minimum internet bandwidth required is 450Kbps.
JioCinema Login:How to Watch for FREE?
Here are the steps to login to your Jio Cinema account:
Open the Jio Cinema app or website on your device.
Click on the "Sign In" or "Login" button, which is usually located at the top-right corner of the screen.
Enter your Jio number or email ID and password associated with your Jio account.
Click on the "Sign In" button.
If you have entered the correct login credentials, you will be redirected to your Jio Cinema account, where you can browse and watch your favorite content.
How to Subscribe for JioCinema?
Initially, JioCinema was available on Android phones and tablets, iOS phones and tablets. Now to enjoy the same on big screens, JioCinema can also be accessed on your Web Browser on your laptop and your Android TV, just with your Jio ID and password.JioCinema also works on Chromecast, so you can easily watch all the content on the big screen.
If you have a Jio Sim, you will automatically be getting a JioCinema login. And if you are using a Jio phone, it comes with pre-installed JioCinema app.Steps For Signing In with Reliance Jio SIM
Enter your Jio Sim Number for creating your ID.
Click okay, and you will receive OTP on your Jio Number
Enter your OTP and create a brand-new password
After confirming the password, log into your Jio Cinema for free
Enjoy binge-watching!
JioCinema Subscription Plans, 2023
Unlike Amazon Prime, Netflix, Disney+Hotstar, etc., Jio Cinema is a part of an umbrella content service provider known as Reliance Jio. It is the sibling service of Jio Music, so to say. So if someone is a part of the JioCinema Parent network and uses it, they can easily access Jio cinema with their mobile number.
All it will take is your Jio Id and Password with your Jio Sim to stream and enjoy.and enjoy. However, the content gets limited if you are not a Jio user.
Let's take a look at the prices:
| PLAN | PRICE, BENEFITS |
| --- | --- |
| Free | Price: NA |
|   | No login |
|   | Access to all Hindi/ regional movies and TV shows |
|   | Ad-supported |
| Premium | Price: Rs 999 |
|   | 12 months validity |
|   | Ad-free access to all Hindi/ regional TV shows and movies |
|   | Access to HBO and WB content |
|   | Highest audio and video quality |
|   | Supports up to 4 devices simultaneously |
Once you cross the allowed Data limit for each plan, you will then get internet at the speed of 64 Kbps.
How To Watch JioCinema On Other Networks
If you do not have a Reliance Jio SIM card and wish to watch Jio Cinema, then you must follow the steps mentioned below.
Steps To Access JioCinema From other Networks
Search Jio TV application from Google Play Store
Click install to download the Jio TV application on your smartphone (Free)
Create a new ID and password
Log in to Jio TV using the ID and password
Once you log in, you can watch Jio Cinema in 15 different languages
How To Change To Your Preferred Language
Mentioned below are the steps to follow for language change.
Log in to the Jio Cinema app
Select the navigation panel tab (For Apple users, it is located at the left side, and for Android users, it is at the top center)
Once you select the navigation tab, go to 'languages'
Click on languages, and you will get a list of languages available
Scroll up and down to select your choice of language
Click, and you are ready to watch content in the language of your liking
Popular Web Series On JioCinema In 2023
The JioCinema app offers a vast amount of entertainment from many other platforms that you all get here in one place with better quality and better reliability. Check out the most popular content that you can stream on JioCinema in 2022 below:
Asur: Welcome to Your Dark Side Season 2
Source:Voot
NicheCrime, Drama,Mystery
Stars:Arshad Warsi, Barun Sobti, Sharib Hashmi and Amey Wagh
Summary: Asur is a crime thriller web series that tells the story of a brilliant forensic officer who teams up with a skeptical police officer to investigate a series of gruesome murders. The series is well-acted, suspenseful, and full of twists and turns.
Crackdown Season 2
Source:JioCinema
Niche:Thriller
Stars:Saqib Saleem, Shriya Pilgaonkar, Iqbal Khan
Summary: The second season of the show follows the RAW agents as they are relentless in their pursuit of enemies who are trying to disrupt the peace and harmony of India.
Ishq-Next Door
Source:JioCinema
Niche:Drama, Romance
Stars:Natasha Bharadwaj, Abhay Mahajan, Mrinal Dutt
Summary: A cute love story of a boy and a girl-next-door with an ex-ceptional twist!
Rafuchakkar
Source:JioCinema
Niche:Drama
Starts: Maniesh Paul, Priya Bapat, Sushant Singh, Aksha Pardasany
Summary: A con artist's twisted tale of deception and redemption as he fights to clear his name in court.
The Last of US: HBO Original
Source:Sony
Niche: Action Crime, Drama
Stars: Pedro Pascal, Bella Ramsey, Gabriel Luna, Nico Parker, Merle Dandridge, Jeffrey Pierce, Murray Bartlett, Con O'Neill, Anna Torv
Summary:In a post-apocalyptic United States, Joel, a smuggler, is hired to escort Ellie, a teenage girl, across the country. Along the way, they encounter other survivors and dangerous infected mutants. The journey is a test of their strength, their courage, and their bond.
MTV Roadies
Source:Roadies - Splitsvilla
Niche:Adventure,Sports
Stars:Sonu Sood
Summary: MTV Roadies, the most-awaited and loved youth reality show, is back with its 19th season! The auditions have already concluded, but there is still a chance for aspiring Roadies to join the journey. A new challenge has been announced, and the winner will get a spot on the show. Stay tuned for more details!
JioCinema Movies: Best Movies 2023
We have listed below the best movies available on JioCinema:
Bloody Daddy
Niche:Thriller, Crime
Stars:Amy Aela,Shahid Kapoor,Diana Penty, Ronit Roy, Sanjay kapoor,Rajeev Khandelwal
Summary: A crime thriller that explores the dark side of the drug trade, while also examining the complex relationship between a father and son.
Bhediya
Storyline:Bhediya is a story about Bhaskar, a man who gets bitten by a wolf in the forests of Arunachal Pradesh. As he transforms into a shape-shifting werewolf, Bhaskar and his friends must race against time to find a cure, while also contending with the many twists, turns, and laughs that come their way.
Director- Amar Kaushik
Starring:Varun Dhawan, Kriti Sanon, Deepak Dobriyal, Abhishek Banerjee
Genre:Drama, Romance, Action
Joker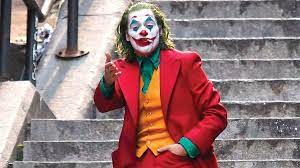 Storyline:Arthur Fleck, a failed comedian, wanders the streets of Gotham City, forever alone in a crowd. He wears two masks: the one he paints for his day job as a clown, and the one he projects in a futile attempt to feel like he's part of the world around him. Isolated, bullied, and disregarded by society, Fleck begins a slow descent into madness, eventually transforming into the criminal mastermind known as the Joker.
Director- Joaquin Phoenix
Starring:Joaquin Phoenix, Robert De Niro, Zazie Beetz, Frances Conroy
Genre:Comedy
Vikram Vedha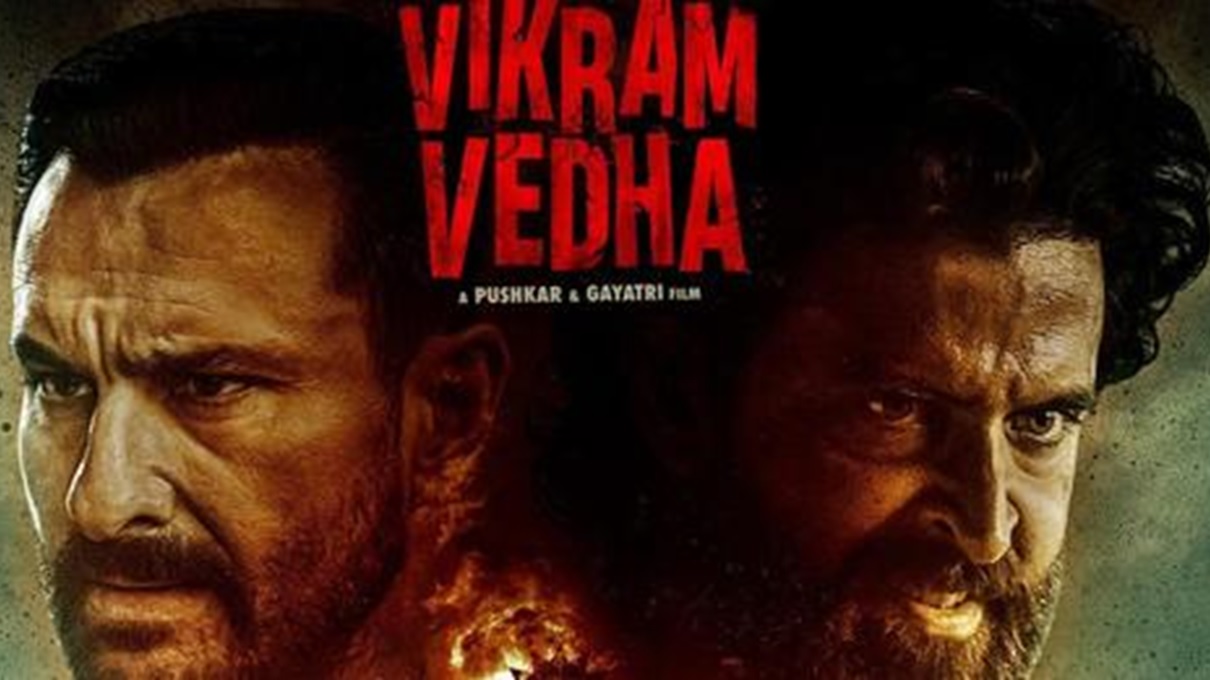 Storyline: In a cat-and-mouse game inspired by a famous Indian folktale, honest police officer Vikram and dreaded gangster Vedha swap stories and riddles instead of bullets and knives. Tune in to watch the surprising twists and turns as these two men battle for their own sense of justice.
Starring:Hrithik Roshan, Saif Ali Khan, Radhika Apte and Rohit Saraf
Director :Pushkar–Gayathri
Genre:Crime, Thriller
Sergeant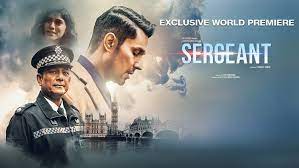 Storyline: Sergeant Nikhil Sharma was a rising star in the police force, but his life changed forever when he lost a limb in the line of duty. He sank into a deep depression, but when he met Monica, a fellow amputee, he began to regain his confidence. With her help, he vowed to reclaim his previous life by solving a critical case. Will he be able to complete his mission and overcome his personal demons?
Director-Prawaal Raman
Starring:Randeep Hooda, Adil Hussain, Sapna Pabbi, Arun Govil
Genre:Thriller
Rocketry-The Nambi Effect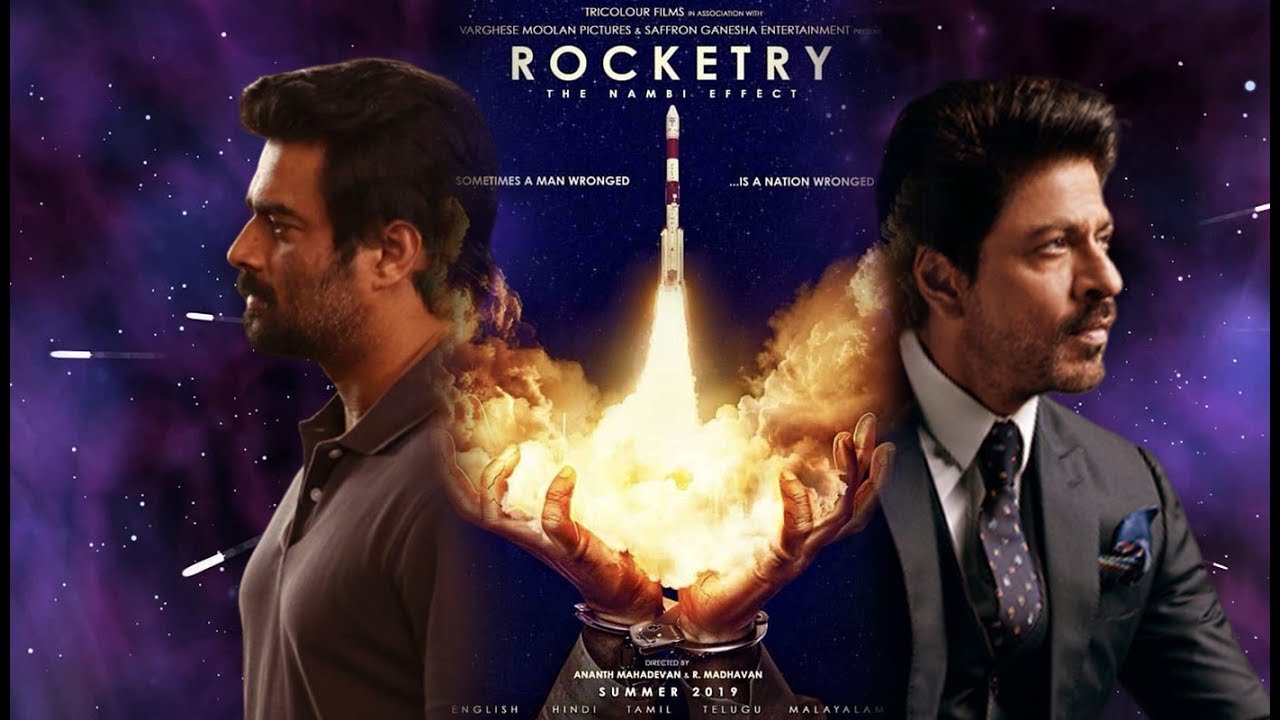 Storyline: Rocketry: The Nambi Effect is a biopic about Shri Nambi Narayanan, a brilliant Indian rocket scientist who was falsely accused of espionage and imprisoned for four years. The film tells the story of his life and his fight to clear his name, as it unravels in an interview with superstar Shah Rukh Khan.
Director-R.Madhavan
Starring :R. Madhavan,Simran Bagga,Rajit Kapoor,Shah Rukh Khan
Genre: Family
How To Contact JioCinema Customer Care
You can contact JioCinema customer care by visiting their official website.
Click on www.jio.com
Scroll down and select Contact Us
You will have four options: Chat with Us, WhatsApp, email us, and call.
Select on the suitable option
Now launch your query and complaint
Jio Cinema will get back to you
JioCinema WhatsApp You can contact JioCinema via your mobile phone through WhatsApp. Just send your query on 7000770007 and get started.
Benefits of Subscribing to JioCinema
Jio Cinema offers a range of benefits for Indian viewers. Some of its notable benefits include:
Affordability: Jio Cinema is a free service for Jio subscribers, making it an affordable option for viewers who want access to high-quality content.
Convenience: Jio Cinema is available on a range of devices, including smartphones, tablets, and smart TVs, allowing viewers to watch their favorite movies and shows on the go or from the comfort of their homes.
Extensive content library: Jio Cinema offers a vast library of movies, TV shows, and web series from various genres, giving viewers access to a wide range of content.
Multi-language support: Jio Cinema offers content in various Indian languages, making it an ideal platform for viewers who prefer regional content.
Original content: Jio Cinema has its own original content, including web series and short films, which gives viewers access to high-quality, unique programming.
JioCinema App: Frequently Asked Question
What is JioCinema?
Jio Cinema is an app that provides you endless entertainment in HD quality videos exclusively for Jio users.
From where can I download JioCinema?
You can download Jio Cinema from -
For Android- Google Play
For iOS- Apple Store
For PC/ TV- Installation of Apps is important
Do I need the internet for streaming movies on JioCinema?
Yes, broadband service are required for watching movies/ series on Jio Cinema unless it is downloaded.
What is the internet speed required to watch smoothly on Jio Cinema?
Jio Cinema automatically adjusts itself but the minimum internet speed required is 2 Mbps and above.
How do I view a movie or a television show on JioCinema?
Tap on any of the Movies or TV Shows listed on the app's Home screen. You may also browse our extensive multimedia library by selecting Movies, TV Shows, and Trailers from the left navigation panel (Android) / Jio drawer (iOS). If you have a specific movie in mind, go to Search and type the title; or search by your favourite actor, genre, and so on.
How do I report a problem or give feedback on JioCinema?
You can use the app to get in touch with customer support or to leave feedback. The feedback section is available via the Support Section's left navigation panel.
How much memory does JioCinema take up on your phone?
JioCinema takes up about 15 MB of storage space.