JioCinema: Watch IPL 2023 Free, Latest Movies, and Exclusive Web Series!

Launched on 5th September 2016, JioCinema gives you an unlimited dose of entertainment. Jio Cinema is a popular streaming platform in India that offers a vast collection of movies, TV shows, and web series in multiple languages.
---
Jio Cinema quickly gained popularity due to its extensive library and affordable pricing. With a user-friendly interface and seamless playback experience, Jio Cinema has become a go-to platform for Indian viewers to watch their favorite movies and shows.
---
Other Applications of Jio JioMart, JioSaavn, JioChats, JioTalks, JioMeet, and JioNews
JioCinema is Live Streaming IPL 2023 for FREE.
The IPL 2023 is scheduled from March 31st, 2023 till May 28th, 2023
It is the sixteenth season of IPL that reportedly will be streamed FREE by JioCinema
It is also rumoured that Sport18 will stream IPL 2023 on the Jio TV app
With the signing of a 23,578 crore deal, Viacom18 currently owns the digital IPL live streaming rights to the IPL from 2023-27. Recently, it has been reported that Viacom18 may also provide a free viewing option for the digital streaming of IPL 2023. Apparently, Jio Cinema has been granted the right to stream IPL 2023 for free.
The 10 teams of IPL 2023 are Chennai Super Kings, Royal Challengers Bangalore, Sunrisers Hyderabad, Mumbai Indians, Gujarat Titans, Rajasthan Royals, Punjab Kings, Delhi Capitals, Lucknow Super Giants, and Kolkata Knight Riders.
Jio Cinema Subscribers are Expected to Grow this IPL 2023
Jio could gain millions of new subscribers if it decides to stream IPL for free, given the large viewership for the sporting event. In fact, Jio users will benefit as they will not have to pay a subscription fee to Disney+ Hotstar anymore.
JioCinema: Watch Sports, Movies and Originals
A popular video-on-demand service from Reliance Jio Infocomm Ltd., JioCinema is popular for its sports content, movies,documentaries and more. OTT users experience world-class video streaming and enjoy curated fresh content.Jio Cinema also offers original content and exclusive releases, making it a unique offering in the Indian streaming market. In this era of digital entertainment, Jio Cinema has emerged as a significant player and continues to attract a growing number of subscribers.
Popular genres: Comedy,Documentary,Animation,Crime,Fantasy,Mystery,Sports,War,Biography,Action,Romantic,Horror & Thrillers.
Top 10 Key Features Of JioCinema
Jio Cinema offers a range of features that make it a popular choice for Indian viewers. Some of its notable features include:
List & Watch: Add all your favorite Movies, Shows, or Series all in one place and watch them as per your mood and convenience without having to search them again.
Auto-play: When you are watching your series, and the episode comes to an end, it will automatically start the next episode instantly.
Dock Player: Unlike any other apps, this feature lets you browse without stopping your video in the background without taking you back to the home page.
Voice Search: You can just say the name of a series or movie that you want to watch and get the results along with related results.
Bitrate Selection: This lets you select the quality of the video you select to watch, which may also depend on the speed of your internet service to support this feature smoothly.
Download and watch later: No need to wait for the internet. Just download now and watch anytime you want offline!
Parental controls: This feature helps you control what your kids watch on the phone and helps you to keep them away from content made for adults.
Pick up where you left off – Not just on the device you are currently watching the show but any device you log in to your Jio Cinema, you don't have to search again for the same; you can continue from where you left! Interesting right?
Watch & Browse – Yes! Your video will not stop like any other application, even if you browse while watching something.
Watch High-Definition videos with low internet usage - Minimum internet bandwidth required is 450Kbps.
JioCinema Login:How to Watch IPL Live for FREE?
Here are the steps to login to your Jio Cinema account:
Open the Jio Cinema app or website on your device.
Click on the "Sign In" or "Login" button, which is usually located at the top-right corner of the screen.
Enter your Jio number or email ID and password associated with your Jio account.
Click on the "Sign In" button.
If you have entered the correct login credentials, you will be redirected to your Jio Cinema account, where you can browse and watch your favorite content.
How to Subscribe for JioCinema?
Initially, JioCinema was available on Android phones and tablets, iOS phones and tablets. Now to enjoy the same on big screens, JioCinema can also be accessed on your Web Browser on your laptop and your Android TV, just with your Jio ID and password.JioCinema also works on Chromecast, so you can easily watch all the content on the big screen.
If you have a Jio Sim, you will automatically be getting a JioCinema login. And if you are using a Jio phone, it comes with pre-installed JioCinema app.Steps For Signing In with Reliance Jio SIM
Enter your Jio Sim Number for creating your ID.
Click okay, and you will receive OTP on your Jio Number
Enter your OTP and create a brand-new password
After confirming the password, log into your Jio Cinema for free
Enjoy binge-watching!
JioCinema Subscription Plans, 2023
Unlike Amazon Prime, Netflix, Disney+Hotstar, etc., Jio Cinema is a part of an umbrella content service provider known as Reliance Jio. It is the sibling service of Jio Music, so to say. So if someone is a part of the JioCinema Parent network and uses it, they can easily access Jio cinema with their mobile number.
All it will take is your Jio Id and Password with your Jio Sim to stream and enjoy.and enjoy. However, the content gets limited if you are not a Jio user.
Let's take a look at the prices:
| Jio Subscription | Price in Rs | Data |
| --- | --- | --- |
| 1 Month | 149 | 1.5GB Daily |
| 1 Year | 1699 | 1.5GB Daily |
| 360 Days | 9999 | 750 GB |
Once you cross the allowed Data limit for each plan, you will then get internet at the speed of 64 Kbps.
How To Watch JioCinema On Other Networks
If you do not have a Reliance Jio SIM card and wish to watch Jio Cinema, then you must follow the steps mentioned below.
Steps To Access JioCinema From other Networks
Search Jio TV application from Google Play Store
Click install to download the Jio TV application on your smartphone (Free)
Create a new ID and password
Log in to Jio TV using the ID and password
Once you log in, you can watch Jio Cinema in 15 different languages
How To Change To Your Preferred Language
Mentioned below are the steps to follow for language change.
Log in to the Jio Cinema app
Select the navigation panel tab (For Apple users, it is located at the left side, and for Android users, it is at the top center)
Once you select the navigation tab, go to 'languages'
Click on languages, and you will get a list of languages available
Scroll up and down to select your choice of language
Click, and you are ready to watch content in the language of your liking
Popular Web Series On JioCinema In 2023
The JioCinema app offers a vast amount of entertainment from many other platforms that you all get here in one place with better quality and better reliability. Check out the most popular content that you can stream on JioCinema in 2022 below:
Asur: Welcome to Your Dark Side Season 2
Source:Voot
NicheCrime, Drama,Mystery
Stars:Arshad Warsi, Barun Sobti, Sharib Hashmi and Amey Wagh
Summary: Soon to be aired. The web series behold you with the battle of science vs faith that results in mayhem and a bloody trail of innocent deaths.
Twisted 3
Source:JioCinema
Niche:Thriller
Stars: Shyamraj Patil, Krishna Kotian, Manish Kapoor, Vishal Dave
Summary: Game of politics and murderous games. In order to get hold of multi-million business empire; a story of corporate house.
Home
Source:ALT Balaji
Niche:Family
Starts: Annu Kapoor, Supriya Pilgaonkar, Amol Parashar, Parikshit Sahni, Chetna Pandey, Himani Shivpuri, Paritosh Sand
Summary: The Sethis represent a typical middle-class family living next door. They take pleasure in small things and their eyes reflect the love they share. However, their world turns upside down when they receive an eviction notice. Can they save their beloved home?
London Files
Source:Voot
Niche: Action Crime, Drama
Stars: Arjun Rampal,Purab Kohli,Medha Rana
Summary:Witness an enthralling investigative thriller as homicide detective Om Singh navigates a politically divided and crime-ridden London city to solve a missing person's case. Catch the action-packed story of crime and investigation in "London Files" today!
Cyber Vaar
Source:Voot
Niche:Thriller, Crime, Drama
Stars:Ujjwal, Mohit Malik, Sanaya Irani, Amitabh Ghanekar, Neha Khan, Indraneel Bhattacharya
Summary: Join DCP Aakash and tech consultant Ananya on their mission to eliminate cybercrime from Mumbai, as the TV series "Cyber Vaar - Har Screen Crime Scene" sheds light on the growing threat of cybercrime in the city. Watch these exciting, edge-of-the-seat crime stories today!
JioCinema Movies: Best Movies 2023
We have listed below the best movies available on JioCinema:
Raanjhanaa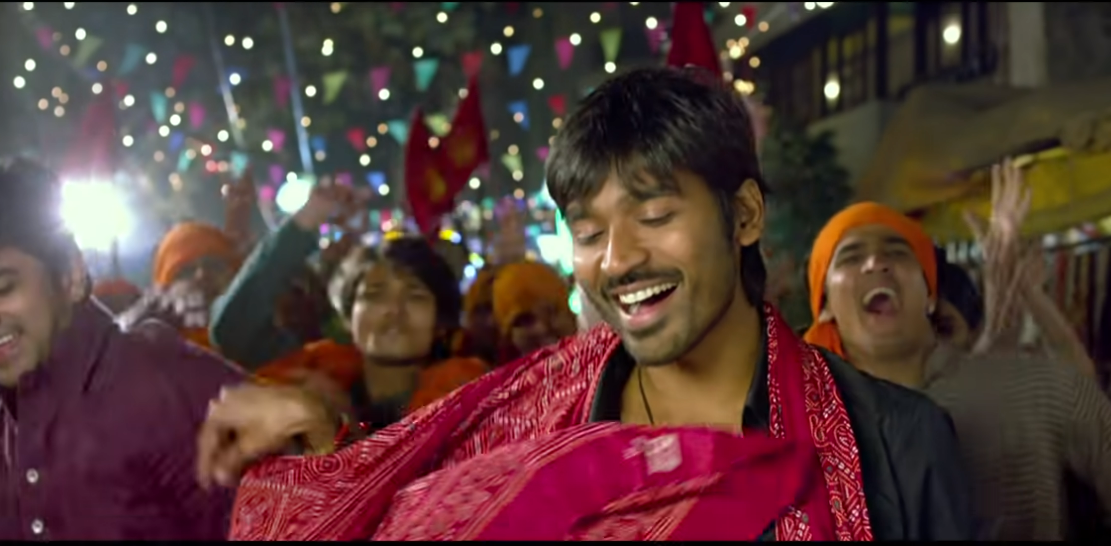 Storyline:Kundan, a Hindu pundit's son, learns that his childhood love interest, Zoya, is in love with Akram from the city and wants to wed him. Despite this, he relentlessly pursues her heart in the romantic drama.
Director- Aanand L Rai
Starring:Dhanush, Sonam Kapoor, Mohammed Zeeshan Ayyub
Genre:Drama, Romance
Ram Prasad ki Tehrvi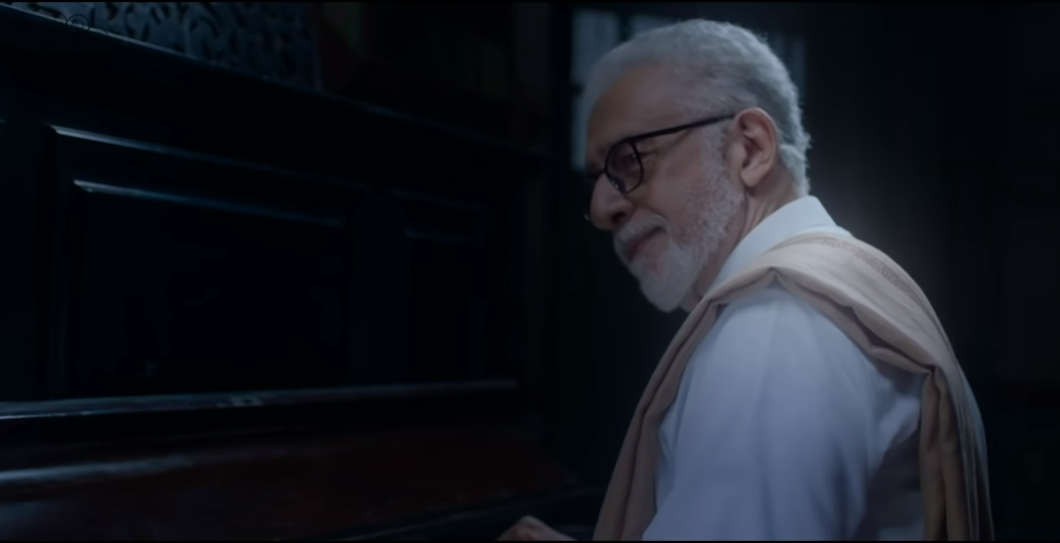 Storyline:This movie is revolving around the untimely death of Ramprasad and how his family gathers at his funeral. It involves 13 days of a lot of drama, comedy, and emotions.
Director- Seema Pawha
Starring:Manoj Pahwa,Deepika Amin,Ninad Kamat,Naseeruddin Shah,Vinay Pathak,Vikrant Massey,Konkona Sen Sharma,Vineet Kumar
Genre:Comedy
Drishyam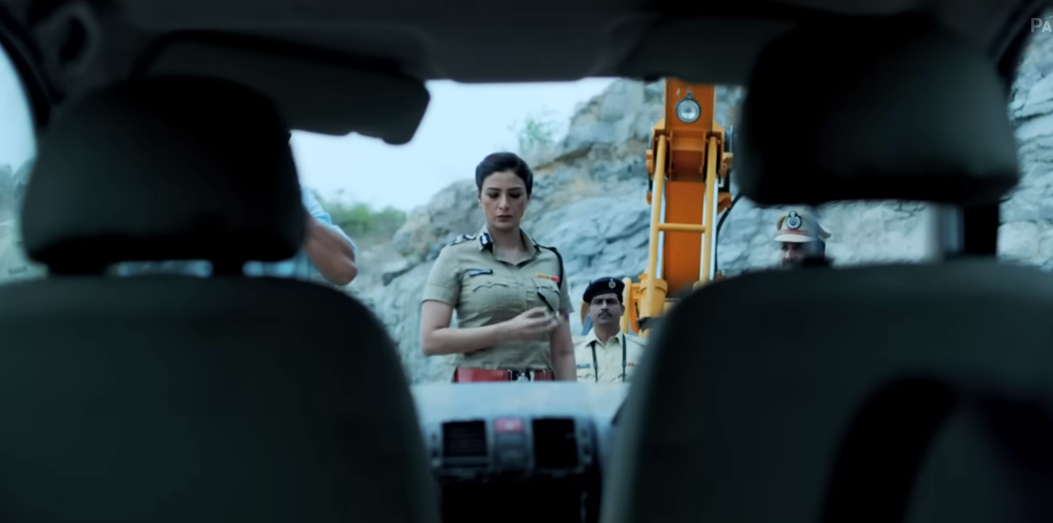 Storyline: This movie revolves around the desperate measures taken by a man who tries to save his family from the dark side of the law, after they commit an unexpected crime.
Starring:Ajay Devgn,Shriya Saran,Tabu
Director :Nishikant Kamat
Genre:Crime
Lukka Chuppi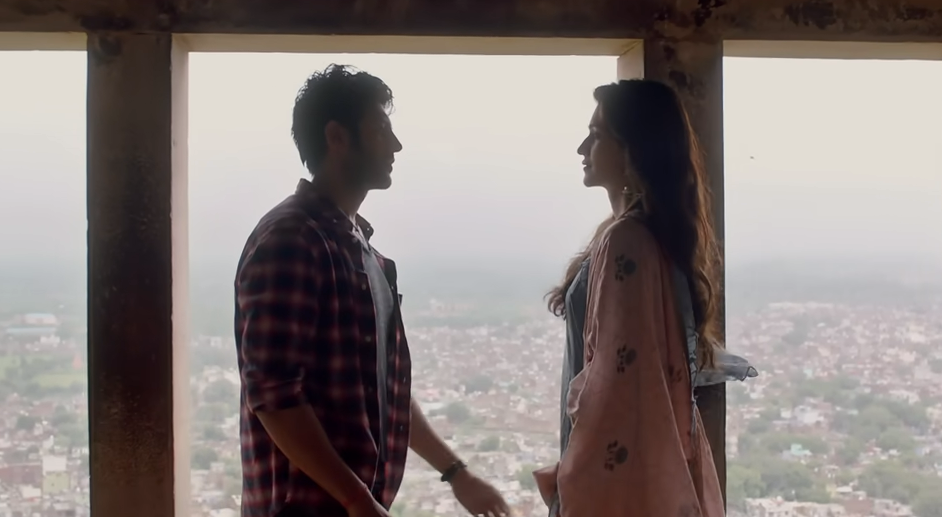 Storyline: This movie revolves around a headstrong small-town girl and a television reporter. They live in a live-in relationship together, and the whole plot gets complicated as their families get involved.
Director- Laxman Utekar
Starring:Kartik Aaryan,Kriti Sanon,Aparshakti Khurana,Pankaj Tripathi,Vinay Pathak,Atul Srivastava
Genre:Comedy
Dasvi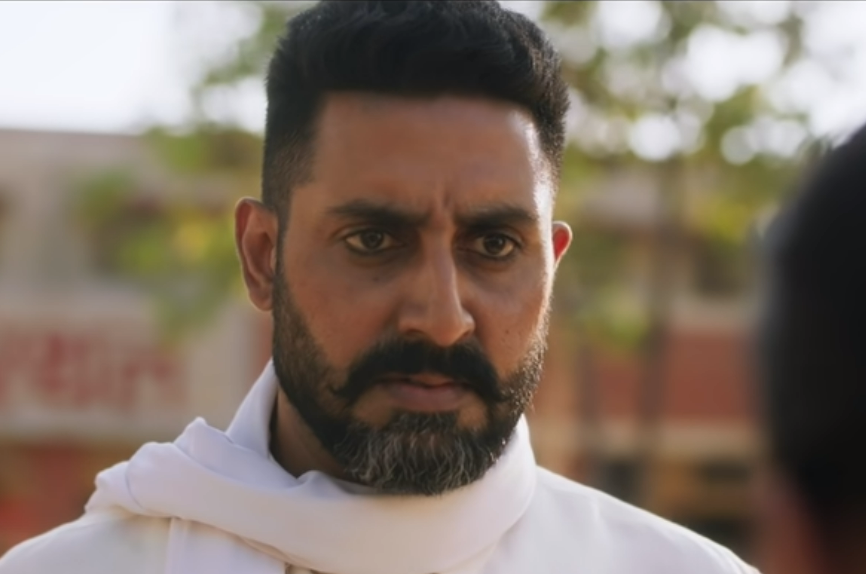 Storyline: Story of Gangaram Chaudhary when gets arrested for corruption discovers the power of education.
Director-Tushar Jalota
Starring :Abhishek Bachchan,Yami Gautam Dhar,Nimrat Kaur
Genre: Family
How To Contact JioCinema Customer Care
You can contact JioCinema customer care by visiting their official website.
Click on www.jio.com
Scroll down and select Contact Us
You will have four options: Chat with Us, WhatsApp, email us, and call.
Select on the suitable option
Now launch your query and complaint
Jio Cinema will get back to you
JioCinema WhatsApp You can contact JioCinema via your mobile phone through WhatsApp. Just send your query on 7000770007 and get started.
Benefits of Subscribing to JioCinema
Jio Cinema offers a range of benefits for Indian viewers. Some of its notable benefits include:
Affordability: Jio Cinema is a free service for Jio subscribers, making it an affordable option for viewers who want access to high-quality content.
Convenience: Jio Cinema is available on a range of devices, including smartphones, tablets, and smart TVs, allowing viewers to watch their favorite movies and shows on the go or from the comfort of their homes.
Extensive content library: Jio Cinema offers a vast library of movies, TV shows, and web series from various genres, giving viewers access to a wide range of content.
Multi-language support: Jio Cinema offers content in various Indian languages, making it an ideal platform for viewers who prefer regional content.
Original content: Jio Cinema has its own original content, including web series and short films, which gives viewers access to high-quality, unique programming.
JioCinema App: Frequently Asked Question
What is JioCinema?
Jio Cinema is an app that provides you endless entertainment in HD quality videos exclusively for Jio users.
From where can I download JioCinema?
You can download Jio Cinema from -
For Android- Google Play
For iOS- Apple Store
For PC/ TV- Installation of Apps is important
Do I need the internet for streaming movies on JioCinema?
Yes, broadband service are required for watching movies/ series on Jio Cinema unless it is downloaded.
What is the internet speed required to watch smoothly on Jio Cinema?
Jio Cinema automatically adjusts itself but the minimum internet speed required is 2 Mbps and above.
How do I view a movie or a television show on JioCinema?
Tap on any of the Movies or TV Shows listed on the app's Home screen. You may also browse our extensive multimedia library by selecting Movies, TV Shows, and Trailers from the left navigation panel (Android) / Jio drawer (iOS). If you have a specific movie in mind, go to Search and type the title; or search by your favourite actor, genre, and so on.
How do I report a problem or give feedback on JioCinema?
You can use the app to get in touch with customer support or to leave feedback. The feedback section is available via the Support Section's left navigation panel.
How much memory does JioCinema take up on your phone?
JioCinema takes up about 15 MB of storage space.