With more than 23 million customers, Dish TV India Limited (DTIL) is India's largest Cable and Satellite Distribution Channel.It offers a wide range of channels and programming to viewers.
Launched in 2004, Dish TV has become one of the leading DTH providers in India, offering high-quality video and audio services, interactive features, and a variety of subscription plans to meet the needs and preferences of different users.
This DTH provider managed to achieve this title after its merger with Videocon D2h on March 22, 2018.With its advanced technology and user-friendly interface, Dish TV DTH has revolutionized the way people watch TV, providing a seamless and immersive entertainment experience to millions of customers across the country.
Dish TV :Get Ready for a World of Entertainment
Dish TV stands for - an unparalleled TV viewing experience that is sure to delight and captivate viewers.Whether you are a movie buff, a sports fanatic, or a music lover, you can find the perfect entertainment option to suit your tastes and preferences. So if you're looking for a truly immersive and engaging TV viewing experience, Dish TV is the perfect choice for you!
Experience Endless Entertainment
Access your account and manage subscription online.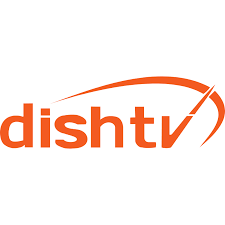 Dish TV Login
With Dish TV Login, users can check their account balance, recharge their subscription, update their personal information, and even customize their channel packages according to their preferences.
Dish TV Customer Care
Dish TV Recharge Plan
Giving a tough competition to renowned DTH providers like Tata Play and Airtel DTH, Dish TV offers a plethora of bundles, Dish TV family plans, and platforms to select from, depending on your location. You can also tailor your channel kit or create your own bundle using My Dish TV. Person broadcasters' networks can be found in the Broadcaster Bouquets.
Dish TV Recharge Go to www.dishtv.in to check the status of your Dish TV recharge. You can also verify account information using your remote or by texting CALL ME to 57575.
Dish TV Combo Packages
Affordable DishTV Recharge Plans
DishTV Plans & Packs
Channels
Validity
DishTV Recharge Price
BUDGET DELIGHT HSM
SD Channels-29
1 Month
₹116
FAMILY SAVER HSM
SD Channels-34
1 Month
₹156
ROYALE SPORTS KIDS HSM
SD Channels-72
1 Month
₹196
ROYALE FAMILY HSM
SD Channels-94
1 Month
₹299
ROYALE WORLD HSM
SD Channels-108
1 Month
₹340
BUDGET DELIGHT HSM HD

HD Channels-8
SD Channels-21

1 Month
₹150
FAMILY SAVER HSM HD

HD Channels-11
SD Channels-25

1 Month
₹193
ROYALE SPORTS KIDS HSM HD

HD Channels-25
SD Channels-49

1 Month
₹325
ROYALE FAMILY HSM HD

HD Channels-38
SD Channels-57

1 Month
₹414
ROYALE WORLD HSM HD

HD Channels-47
SD Channels-:68

1 Month
₹471
Dish TV Add-On Packs
DishTV add-on plans are pre-packaged channel packs that are designed to meet unique entertainment needs.
| Dish Tv Add On Plan | Price per month | Number of Channels |
| --- | --- | --- |
| ZING TAMIL | ₹76 | 3 Channels |
| ZING MALAYALAM | ₹48 | 3 Channels |
| UP/UTTARAKHAND SD | ₹0.1 | 1 Channel |
| TOP SCORER HD NONST2 | ₹67 | 4 Channels |
| TOP SCORER NONST2 | ₹49.5 | 6 Channel |
| SWAGAT NORTH EAST | ₹95.08 | 49 Channels |
| SPL. INDIA CRICKET SERVICE HINDI ADDON | ₹21.1 | 5 Channels |
| SPL. INDIA CRICKET SERVICE HINDI ADDON | ₹19 | 1 Channel |
| SOUTH BST PROMO | ₹0 | 136 Channels |
| RAJASTHAN SD | ₹0 | 1 Channel |
| PUNJABI SD | ₹0.2 | 2 Channels |
| ODIA ST2 | ₹40.5 | 8 Channels |
| ODIA SD | ₹51.9 | 9 Channels |
| NORTH EAST | ₹0.1 | 1 Channel |
| NORTH BST PROMO | ₹0 | 168 Channels |
| MP/CG SD | ₹0.2 | 2 Channels |
| MARATHI ST2 | ₹45.2 | 9 Channels |
| MARATHI SD | ₹51.98 | 9 Channels |
| MARATHI HD ADDON ST2 | ₹80.5 | 6 Channels |
| MAHA MANORAJAN | ₹21.4 | 12 Channels |
| JUMBO TELUGU | ₹129.55 | 22 Channels |
| JUMBO TAMIL | ₹94.35 | 22 Channel |
| JUMBO MALAYALAM | ₹79.58 | 11 Channels |
| JUMBO ENGLISH ENTERTAINMENT | ₹76.88 | 29 Channels |
| INFOTAINMENT & LIFESTYLE HD NONST2 | ₹47.15 | 9 Channels |
| INFOTAINMENT & LIFESTYLE NONST2 | ₹27 | 13 Channels |
| INDIA CRICKET HINDI HD | ₹21.1 | 5 Channels |
| INDIA CRICKET HINDI | ₹21.1 | 5 Channels |
| INDIA CRICKET ENGLISH HD | ₹1 | 19 Channels |
| INDIA CRICKET ENGLISH | ₹19 | 1 Channels |
| HINDI MOVIES HD NONST2 | ₹89 | 6 Channel |
| HINDI MOVIES & NEWS NONST2 | ₹73.83 | 16 Channel |
| HINDI ENTERTAINMENT HD NONST2 | ₹133 | 7 Channel |
| HINDI ENTERTAINMENT NONST2 | ₹124.2 | 21 Channel |
| HINDI CRICKET HD ADDON NONST2 | ₹38 | 2 Channels |
| HINDI CRICKET ADDON NONST2 | ₹36 | 2 Channels |
| HGHD SPORTS + | ₹49 | 6 Channels |
| HAR GHAR HD ADDON | ₹41.53 | 7 Channels |
| GUJARATI SD | ₹16.2 | 6 Channels |
| ENGLISH MOVIES & NEWS NONST2 | ₹75.9 | 30 Channels |
| ENGLISH ENTERTAINMENT HD NONST2 | ₹36.5 | 7 Channels |
| ENGLISH ENTERTAINMENT NONST2 | ₹22.4 | 6 Channels |
| ENGLISH ENTERTAINMENT | ₹68 | 18 Channels |
| ENGLISH CRICKET HD ADDON NONST2 | ₹55 | 5 Channels |
| ENGLISH CRICKET NONST2 | ₹47.5 | 6 Channels |
| ENG MOVIES+NEWS+MUSIC HD NONST2 | ₹109.98 | 26 Channels |
| BANGLA SD | ₹65.78 | 9 Channels |
| BANGLA HD ADDON NONST2 | ₹81.65 | 6 Channels |
| ALL KIDS | ₹33.7 | 16 Channels |
| ALL KIDS HD NONST2 | ₹24 | 2 Channels |
| ALL KIDS NONST2 | ₹33 | 11 Channels |
| ALL KIDS & INFO HD | ₹93.32 | 35 Channels |
| ALL KIDS & INFO | ₹52.7 | 30 Channels |
| ALL INFO & LIFESTYLE | ₹27 | 13 Channels |
| ALL HINDI HD NONST2 | ₹220 | 37 Channels |
| ALL HINDI NONST2 | ₹163.05 | 52 Channels |
DishTV Set-Top-Box Price
DishTV offers multiple set-top box options, for both HD and SD channels. Check out the top set-top box offers below:
| Set-top Box Name | Cost |
| --- | --- |
| dishSMRT HUB | INR 1694 |
| DishNXT HD | INR 1100 |
Take note of which HDMI input your HDMI cable is plugged into on your television if you're using one, as most televisions today offer numerous HDMI ports.
How Can You Recharge Your Dish TV Account?
There are some options to recharge your Dish TV with a channel package. One of the easiest would be to go to the company's site and insert the necessary details in the 'Quick Recharge' area. When recharging your balance, you must enter your VC number or RMN. Users can now connect channels and customize their subscriptions by adding a fee for the additional channels.
You can also recharge your Dish TV account using other payment applications like Google Pay and PhonePe. You need to open the applications on your smartphone, input the necessary details, and then purchase the recharge package that you want. Dish TV also provides cashback as subscribers recharge directly from the company's smartphone app.
Dish TV also provides an Android STB that allows consumers to download OTT content as well as view satellite TV only with a click of a single button.
Discover your best options easily
Get immediate access to all plans, reviews & updates on DTH providers
How To Get A Dish TV New Connection?
Purchasing a Dish TV new connection is quite simple nowadays, as you can call your closest DTH service provider for a new connection or obtain it online at an inexpensive rate with great deals from prominent DTH providers. If you want to get a Dish TV new connection from their official website, follow the steps below:
Visit the offical website, i.e. dishtv.in and click on 'new connection'
Select the type of set-top box you require; HD or SD and then select if you need an Antenna or not
Based on your selection, you'll be shown a list of DTH plans, select the one that matches your budget and requirement
Enter your pin code to check the availability in your area
Select the languages you prefer, based on which you need to choose a plan that matches your budget and requirement
Fill out a form with your personal details and proceed to pay
After completing the payment, a DTH representative will connect with you to confirm the date for installation.
The Dish TV Brand Family
Dish TV offers a wide range of goods and services through its brands – Dish TV, D2H, and Zing – to meet your needs, whether it's DTH for your home, company, or car. Not just that, but since it has the most content on its website, all of its users not only have access to a variety of entertainment but also the option to pick what they really want to watch.
DishTV
DishTV, Asia's biggest Direct to Home Entertainment Brand, is an entertainment media pioneer. DishTV is a subsidiary of Dish TV India Limited, and its creative services and groundbreaking features have won it the coveted title of India's Largest DTH Brand for the fourth year in a row. Here are some prominent benefits of getting a DishTV connection:
DishTV, as the industry leader in DTH infrastructure, has transformed Indian television by providing every consumer with access to high-quality streaming entertainment. DishTV has brought broadcasting standards to incredible heights by increasing the audience experience of tri-satellite equipment that delivers Hi-Definition as well as Standard Definition channels.
DishTV adds to the world-class TV television experience by allowing viewers to pick channels of their choosing, tailor their own content packs, and pay only for what they want. Customers can tailor their plans to their preferences and expenditure thanks to the availability of a variety of Dish TV packages.
DishTV even offers its subscribers services such as radio stations, an electronic program schedule, parental controls, as well as the capacity for more than 655 channels and facilities.
DishTV established a 'Customers Satisfaction Manual,' which is continually enhanced, tweaked, and revised with the goal of maximizing customer satisfaction. Consistent with this goal, every initiative and technical breakthrough at DishTV are motivated by a desire to provide its consumers with the best offerings while adhering to strict quality standards.
DishTV is a brand that deals with a 'Service with a Passion' mindset, taking extra consideration to ensure that all available assistance is given to consumers in the safest and most creative way possible.
D2H
D2H, India's newest inductee in the DTH segment, began operations in 2009. With a net user base of much more than 23 million user homes, it is now the fastest rising DTH network. It has a large pan-India distribution system and is present in 93% of all consumer durable trading outlets. Here are some of the benefits that D2H offers:
D2H offers more than 650* channels and facilities, including 60* HD products and platforms. The company has been a leader in introducing cutting-edge technologies to India. It is known for launching India's initial Satellite DVD player, Satellite LED, Radio Frequency Remote for DTH, very first 1000 GB HD DVR set-top box, Wireless DTH Headphones, 4K Ultra HD Set-top box, and its new Internet app-enabled Smart set-top box "D2H stream." These developments have established D2H as a market leader in its own way.
D2H's reputation has been built on its value-added offerings. It offers a variety of value-added features, including Dance Active, Cooking Active, Movies Active HD, Comedy Active, Bhakti Active, Ibadat Active, Music Active, Jyotish Active, Aapla Manoranjan, Evergreen Classics Active, Thirai Ulagam, Kids Active, Games Active, Topper TV, as well as Smart English, all of which are accessible on a subscription model and are suitable for anyone in the household, from a child to a homemaker.
D2H has been named India's Most Trustworthy Franchise 2013, 2014, and 2015 by Economic Times, as well as India's leading Company 2014, India's Most Promising Company 2015, Pay TV Operator of the Year at MIPCOM Cannes 2015, India's Most Trusted Brand 2016, Exceptional Hospitality Company 2017 by Economic Times, as well as World HRD Congress' top 50 dream corporations to work for.
Zing Digital
Zing Digital is a regional content-oriented company that was launched in 2015 with the aim of providing high-quality interactive content in the customer's native language. For the value-conscious consumer, the company strives to optimize the TV visual experience with personalized regional content in digital video quality and studio quality sound. Kerala, West Bengal, Assam, Odisha, and areas of Tripura are among the states where the company is currently active.
Dish TV HD set top boxes can also be attached to computer monitors in order to use them as HDTV displays.
Dish TV Customer Care No
If you need to contact Dish TV customer care, consider the details mentioned below:
SMS: SMS CALL ME to 57575 from your Registered Mobile Number and Dish TV executives will call you back.
Address: Dish TV India Ltd. FC - 19, Sector 16A, Film City, Noida, Uttar Pradesh,India. Pin code-201301
Email: For any Corporate/Business Inquiries related to Dish TV, send an email on [email protected]
Dish TV:Frequently Asked Questions
Is it possible to upgrade or decrease my DishTV package?
You may upgrade the bundle, but not downgrade it. Your connection's recharge date will be modified appropriately.
Can I add a second DishTV connection if I am a deactivated subscriber?
If you are a deactivated subscriber, you must first activate the connection before proceeding to the second, third, or fourth connection.
Do I need the installation of a satellite dish?
Satellite programming, in theory, needs a satellite dish for reception. DishTV, on the other hand, will install the satellite antenna and associated equipment for free for new subscribers. Additionally, although the antenna is needed for service enrollment, it is not required to see the material. DISH's Anywhere app enables members to move recorded material to and watch it on any mobile device that supports it.
How many televisions can I use to view DishTV?
The Hopper 3 DVR receiver serves as the main receiver for every DISH home, allowing for single-screen watching. Users may add up to six more Joey receivers to their house for an extra charge. The smaller Joey devices maintain most of the Hopper's capabilities but take up far less space.
Is it possible to watch satellite television in adverse weather?
Extreme weather conditions such as heavy rain combined with high winds, sleet, or heavy snow might interfere with satellite transmissions. However, the likelihood of severe weather causing disruptions is vanishingly tiny.
DishTV guarantees 99 percent signal dependability regardless of the weather or geographic location. The one issue that might sometimes arise is weather-related damage to the satellite antenna. If this occurs, the satellite signal will be considerably disrupted and would need to be replaced.