Mobile Network
Your local mobile coverage is not good. Are you fed up with your current mobile service provider, or do you want to switch to 5G?
The Evolution of Mobile Network In India
A mobile network operator is a cellular company that provides voice and data services to their subscribed users. Generally, these providers enable users to send & receive calls,texts and access the internet. The below-mentioned telecom providers have the widest coverage in the country.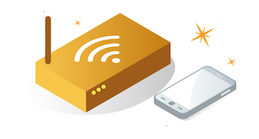 India's telecommunications network is the second largest in the world by number of telephone users (both fixed and mobile) with 1171.80 million subscribers as of 31 October 2020. It has one of the lowest call tariffs in the world accelerated by mobile operators and hyper-competition among them.
Telecommunications has helped India's socio-economic growth and has played a critical role in narrowing the digital rural-urban divide to some extent. It has also helped to improve the openness of governance with the implementation of e-government in India. The government has pragmatically used new telecommunications infrastructure to provide mass education programs to rural Indians.
How to Choose a Mobile Network Provider?
Coverage
A good receptor is crucial for any mobile usage. Till Jio is leading for 4G network coverage 99.5%, Airtel: 98.3% Vi:92%, BSNL:63.6%.(Source:opensignal.com)
Type of Plan
Look for unlimited deals as they offer call, text and internet surf as much as you want. The limited or capped deals are normally cheaper,but within limits.
Price
If you are choosing the discounted plans or offers,make sure to know you consider on the monthly cost that will be incurred once the offer ends.
Which Mobile Networks Provide 5G?
Indian Department of Telecommunications has officially launched 5G services in October 2022.The first 5G mobile service is expected to be rolled out in the country by end-Q2 2022.
5G has become a reality in India with the launch of mobile services by Reliance Jio and Airtel. The Jio network was launched in four cities – Mumbai, Delhi, Varanasi and Kolkata. On the other hand, Airtel launched its Airtel 5G Plus to provide better connectivity in Delhi, Mumbai, Chennai, Bengaluru, Hyderabad and Siliguri.Vi still has to share its roll-out plan.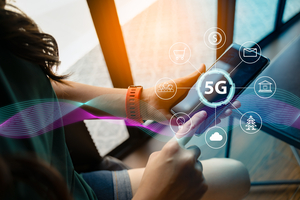 Mobile Network Providers: Frequently Asked Questions
What is a Mobile Plan?
A mobile plan is a subscription deal of the user with a mobile operator that allows the to use its network to send or receive phone calls, text messages and to use the internet using cellular data.
What is a SIM Card?
It is a smart card with a unique identification number inserted in the mobile. It is used to access the local mobile network to make or receive calls, send text or use the data plan offered by the service providers.
How do Dual SIMs Work?
With dual sims, users can use 2 mobile networks simultaneously. There are 3 types of dual sim modes:
Dual SIM Passive: a phone can use 2 sim cards, but only 1 of it is active.
Dual SIM Dual Standby: both the sims are active until you are not using them.
Dual SIM Dual Active: you can make and receive calls from both active sims.
What is Mobile Data?
Mobile data is all information transmitted and received by your phone (or other wired mobile device) over a wireless network. Whenever you're using the Internet on your tablet, you're using your cell info. Common examples of data-using events include:
Streaming video or music
Browsing the web
Using Google Maps
Playing online games
What Are The Different Mobile Data Speeds?
You can either get mobile data speed at 2G, 3G, 4G and the emerging 5G. The top 4G LTE speeds of major carriers can be expected to achieve up to 35-60Mbps.