MTNL: Overview, New Connection, Recharge & Mobile Services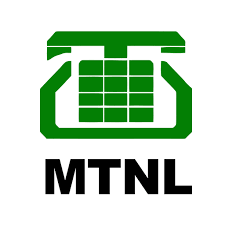 Contact MTNL
---
Government of India launched MTNL (Mahanagar Telephone Nigam Limited) on 1st April 1986 to raise revenue of the telecom sector by expanding it to metropolitan cities of Delhi and Mumbai. It also included towns Noida, Gurgaon, Faridabad & Gaziabad and Mumbai Municipal Corporation, New Mumbai Corporation and Thane Municipal Corporation.
Overview :MTNL
| Company Details | Names & Facts |
| --- | --- |
| MEMBER ( GOVT.NOMINEE DIRECTOR) | Shri Premjit Lal |
| CHAIRPERSON (INDEPENDENT DIRECTOR) | Shri Vishwas Pathak |
| Founded On | 1st April 1986 India |
| Headquarters | Delhi & Mumbai |
| Authorized capital | Rs. 800 crores |
| Subscriber base (Millions) | 627.14 million |
| Website Link | http://mtnldelhi.in |
| Contact Number | +91 (11) 24319020 |
| Address | Mahanagar Doorsanchar Sadan 5Th Floor, 9 CGO Complex, Lodhi Road NEW DELHI,110003 India |
MTNL:Connect with Family and Friends
MTNL is a leading mobile network provider, majorly for Delhi and Mumbai cities in India. MTNL gives you the freedom to be on-the-go, offering you world-class technology and connectivity.
MTNL provides a host of telecom services that include fixed telephone service, GSM (including 3G services) & CDMA based Mobile service, Internet, Broadband, ISDN and Leased Line services.
MTNL provides the basic telephone services within seven days of registration subject to technical feasibility, however the mobile services are provided immediately subject to completion of all required formalities by the subscribers.
MTNL: List of Telecom Services
There are a wide range of services offered by MTNL to its consumers across its network in the country. Their focus is to win lifelong customers by providing exceptional experiences and utmost satisfaction.
Landline
Broadband
Mobile Services
FTTH (fibre-to-the-home)
MPLS & Lease Circuits
ISDN
Web Hosing
Toll Free Services
Virtual Card Calling
MTNL: Mobile Services
MTNL is the first and only service provider to offer 3G mobile internet services through a phased roll-out in the country. It also serves more than 3,400 towns and cities, across all 10 telecom circles. The company offers its services via a modern data centre that supports connectivity of all kinds of devices, including laptop PCs and latest smartphones.
The company is said to be rolling out 4G mobile services asap.
MTNL Offer of the Year Anyone having mobile connection of any operator can send an SMS to 9868552121 and get a new landline, broadband or mobile connection of MTNL.
Get a New MTNL Mobile Connection
There are 2 ways in which you can get a new connection:
Request mobile connection via website
Visit the link http://59.179.16.4/mcr/MobileConnectionRrequest.aspx
Fill the connection request form and the required documents.
Submit
Request mobile connection via SMS or Call
To get a new MTNL connection, you can directly get in touch with the executives at 1503 or SMS MTNL at 9868552121/52121.
Documents Required for MTNL New Mobile Connection
One of the important requirements to get a MTNL mobile connection are the few documents from the user to verify. Below-mentioned are the documents required for a new mobile connection:
Self attested Photograph
Proof of Identity
Proof of Address
Proof of Identity & Proof of Address
Passport
Arms License
Driving License
Voter ID Card
CGHS/ECHS Card
Landline Telephone Bill /Electricity Bill/Water Bill
Registered Sale/Lease agreement
Income Tax PAN Card
Photo Credit Card
Smart card issued by CSD, Defense/Paramilitary
MTNL Recharge Online: How- To
There are 2 ways to get your MTNL mobile phone recharged:
MTNL Mobile Recharge Through the Website
Follow the steps below:
Visit the link:https://online.billdesk.com/eTopUp/mtnldel/
Enter your mobile number
Select your circle: Delhi / Mumbai
Enter the amount for recharge
Choose the payment method: net banking, debit or credit card, Airtel Payments Bank.
Make the payment and Submit
MTNL Mobile Recharge Via Paytm
Visit the link: https://paytm.com/recharge/mtnl-prepaid-mobile-online-recharge
Choose the option: Prepaid or Postpaid
Select the mobile operator as "MTNL"
Enter your MTNL mobile number
Choose the Circle: Delhi /Mumbai
Enter the amount.
Check and pick MTNL prepaid recharge offers and promo codes for exciting Cashback & deals.
Make payment using any of the methods: Debit card, Credit Card, Net Banking and Paytm Wallet.
Submit
MTNL Mobile Application
Users can easily download the mobile application:
For MTNL Delhi:
MTNL App Link: https://my-mtnl.en.aptoide.com/app
The MTNL DELHI customers can view / pay bills of Landline, Broadband and FTTH using Android Devices from anywhere and anytime. Also book a complaint and check their status tracking,GSM Postpaid Bill Quick Payment,GSM Postpaid/Prepaid Tariff details,Broadband/FTTH data usage,Recharge Prepaid Mobile number.
For MTNL Mumbai:
MTNL Selfcare App: https://mtnlmumbai.in/hindi/index.php/107-customer-care/269-selfcare-mobile-android-app
Registration-For New connection
Bill Payment-User can pay online for MTNL services
Complaint Booking-User can book any complaint regrading the service online
E-bill Registration-User can register his email for receiving bills on his emails
MTNL Customer Connect App: http://selfcare.mtnl.net.in/Mumbai/Android/MtnlSelfCare.apk
Get the information about various plans related to Mobile, Landline, Broadband, and Data Services.
Get the details about the MTNL Customer Service Centre (CSC) as per the location/area specified by the user.
Easily download forms and files.
Types of MTNL Mobile Plans
There are 2 types of mobile plans:
MTNL Prepaid Mobile Plans
The basic prepaid plan for Delhi offered by MTNL starts at just Rs 97 and goes till Rs, 1097. This includes Unlimited Local and STD Calls, Free SMS and data value per day according to the package chosen.
| Special Tariff Voucher(STV)Data Plans | Data Plans | Top-Up Coupons | Plan 225 (JS) |
| --- | --- | --- | --- |
| There are different STV's available: Rs. 98, Rs.171, Rs. 365 to Rs. 421. | The daily data pack starts ta Rs. 4 to goes till 3G 1449 with 365 days. | The daily data pack starts ta Rs. 4 to goes till 3G 1449 with 365 days. | Starts from Rs. 10 top up to Rs. 2700 |
MTNL Postpaid Mobile Plans
The postpaid plans are categorized into different segments, as shown in the table below:
| MTNL Postpaid Plan | What is Included |
| --- | --- |
| Popular Plans | The plans start from limited Rs 141 plan and goes upto Unlimited Rs. 399 |
| Other Plans | The plans start with Rs. 75 , Plan Budget(E)(Rs. 100+taxes), Pay per second(Rs. 149+taxes) to One India (Rs. 180+taxes) |
| 3G Postpaid Data Plans | The plans start from 3G 50,3G 99,3G 175,3G 250,3G 450, 3G 650 to 3G 1000. it comes with free talk time and validity for 1 month. |
| Family Silver Plan | MTNL offers 3 family plans: 2 SIM(Rs. 300), 3 SIM(Rs. 415), 4 SIM(Rs. 530) |
| Family Gold Plan | Under Gold Plans, it offers:2 SIM(Rs. 425),3 SIM(Rs. 600),4 SIM(Rs. 775) |
| Family Platinum Plan | Under Platinum Plans:2 SIM(Rs. 585),3 SIM(Rs. 845),4 SIM(Rs. 1100) |
MTNL Customer Care Contact
Users can reach out to MTNL personals with the below-mentioned ways:
MTNL CORPORATE OFFICE
MTNL DELHI
MTNL MUMBAI
5th Floor, Mahanagar Doorsanchar Sadan, 9, CGO Complex, Lodhi Road,New Delhi . 110003
Ph. . 011 . 24310212/24320051
MTNL New Delhi Office
Ph. : 1504,22221504
Email: [email protected]
[email protected]
MTNL Mumbai Office,
Ph. : 1600118844 ,24331408,24331409
Email: [email protected]
MTNL JUST CALL 1500/22221500 SERVICE (Toll Free)
Just call MTNL toll-free number 1500/22221500, and their customer service staff is there to solve your queries.
MTNL Infoline
If you would like to reach MTNL in order to share a complaint or ask information, you can dial
For Hindi speakers, you can reach at 24076666
For English speakers, you can reach this line 24077777.
The call is entirely free.