Upcoming Netflix Hindi Series for 2023: Heeramandi, Guns & Gulaabs, Soup & More!

Netflix is always in the mood to surprise us with new titles soon after it's been a New Year, so if you are looking for something different that comes at the perfect time, then look no further than this list of shows and movies landing on Netflix in 2023.
Netflix India: Upcoming Movies and Web Series, 2023
With so many new movies and TV series to watch, Netflix India offering Original series and movies to survive, have to prove themselves time and time again. The many successes of the past year may just be a sign of things to come for Netflix as India continues to churn out great television.
Here are all the Netflix upcoming Indian Original web series and movies to see in 2023 or beyond.
Upcoming Best Movies on Netflix
Netflix loves their movies. And so do their subscribers. It is by far the most active of all streaming OTT platforms. Almost every day, it adds lots and lots of new movies to its digital library.
This past week was no different and in fact saw a ramp up in new releases for the New Year ,making for some exciting titles for those who opted for an earlier start time on Wednesdays or Thursdays.
Release Date
Web Series|OTT
Genre
March 31, 2023
Murder Mystery 2
Comedy, Mystery

UPCOMING WEB SERIES & OTT MOVIES IN APRIL 2023

April 1, 2023
Shehzada
Movie
April 6, 2023
In Real Love
Drama
April 20, 2023
Tooth Pari
Thriller
April 21, 2023
Indian Matchmaking Season 2
Documentary

UPCOMING WEB SERIES & OTT MOVIES IN MAY 2023

May 4, 2023
Queen Charlotte: Bridgerton Story
Drama
May 12, 2023
The Mother
Movie
May 2023
Tu Jhoothi Main Makkar
Movie
May 2023
The Archies
Movie
May 2023
Nayanthara: Beyond The Fairytale
Reality Wedding

UPCOMING WEB SERIES & OTT MOVIES IN JUNE 2023

June 16, 2023
Extraction 2
Movie
 June 2023
Social Currency
Reality Show

UPCOMING WEB SERIES & OTT MOVIES IN JULY 2023

July 21, 2023
They Cloned Tyrone
Movie
July 2023
IRL: In Real Love
Reality Show

UPCOMING WEB SERIES & OTT MOVIES IN AUGUST 2023

Aug 11, 2023
Heart of Stone
Movie
Aug 25, 2023
Lift
Movie

UPCOMING WEB SERIES & OTT MOVIES IN OCTOBER 2023

Oct 13 , 2023
Damsel
Movie
Oct 27 , 2023
Pain Hustlers
Movie

UPCOMING WEB SERIES & OTT MOVIES IN NOVEMBER 2023

Nov 10 , 2023
The Killer
Movie
Nov 22 , 2023
Leo
Animation Movie
Nov 27 , 2023
A Family Affair
Movie

UPCOMING WEB SERIES & OTT MOVIES IN DECEMBER 2023

Dec 8 , 2023
Leave World Behind
Movie
Dec 22 , 2023
Rebel Moon
Movie
Khufiya
Release Date – Jan 20
Director – Vishal Bhardwaj
Starring – Tabu ,Ali Fazal and Wamiqa Gabbi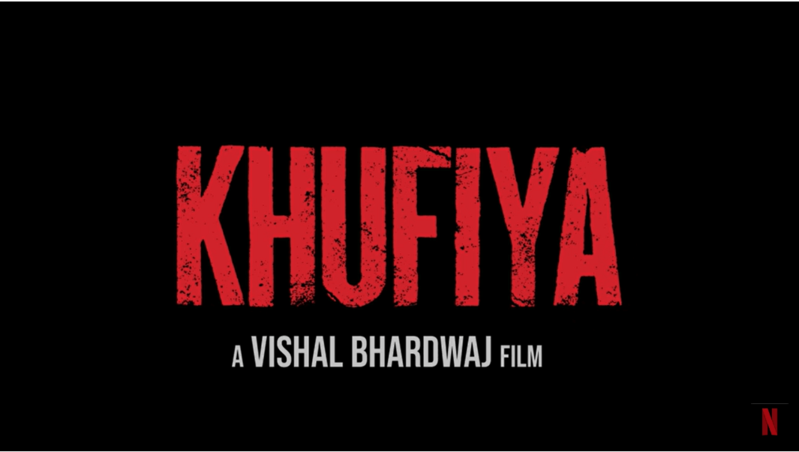 Khufiya is a story about Krishna Mehra, a RAW operative who is hired by the agency to find the mole selling India's Défense secret. If you had the chance to read the novel Escape to Nowhere, you would know how gripping this thriller would be to watch.
Kathal
Release – TBA
Director – Yashowardhan Mishra
Starring – Sanya Malhotra, Anant Joshi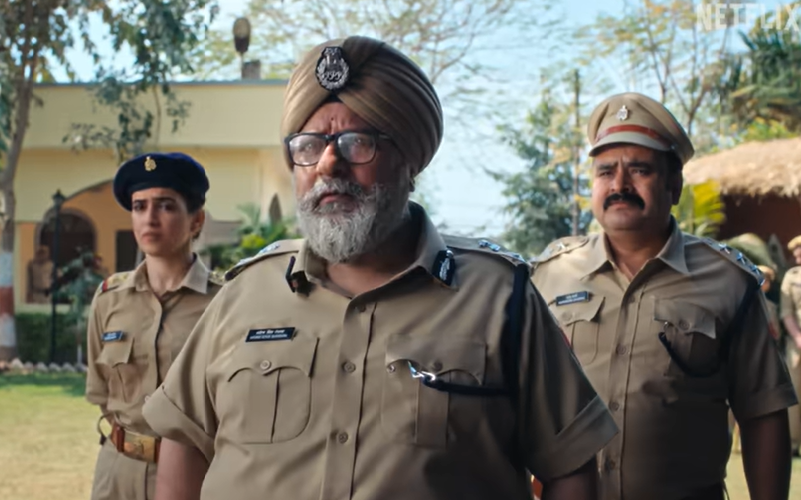 Set in a small town, aspiring young police officer Mahima (Sanya Malhotra) is adamant to solve the bizarre case of a local politician's prized jackfruits (kathals) to prove herself.
Chakda 'Xpress
Release – TBA
Director – Prosit Roy
Starring – Anushka Sharma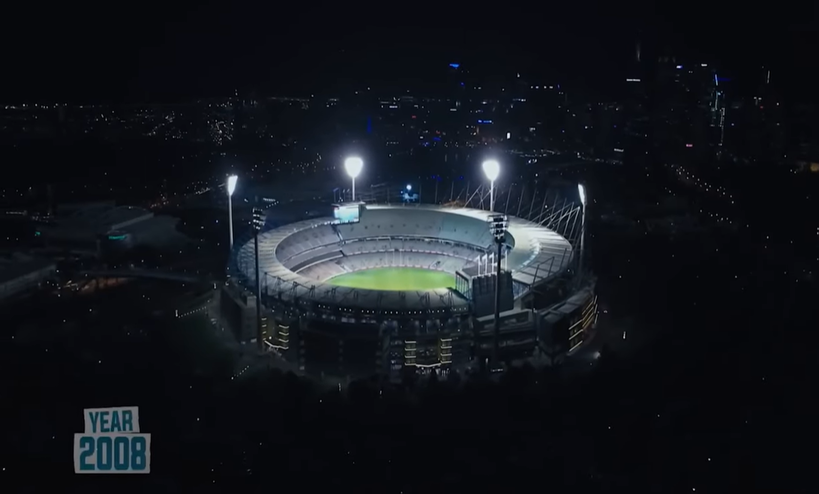 If a bowler can be called an icon, Jhulan Goswami is such an icon. Her story is not just a fascinating piece of Indian cricketing history, but also a tribute to the power that women can have when they decide to do something extraordinary and defy all odds.
Tooth Pari: When Love Bites
Release – TBA
Director – Pratim Dasgupta
Starring – Tillotama Shome, Saswata Chatterjee, Tanya Maniktala, Shantanu Maheshwari, Revathi
Tooth Pari is a genre-bending romantic thriller that delves into the world of fantasy. The story follows the unlikely romance between a vampire and a timid human dentist. However, the couple must navigate the intricate balance between the mystical realm and the human world to stay together. The rest of the story explores whether their love can survive in the face of these challenges.
Upcoming Best Indian Web Series on Netflix
The Netflix library of Indian content continues to grow with the addition of new TV shows and movies. A number of new titles featuring prominent Bollywood's actors are included in the streaming platform's growing roster of upcoming Indian originals.
Heeramandi
Release – TBA
Director: Sanjay Leela Bhansali
Stars: Sonakshi Sinha, Huma Qureshi, Richa Chadha and Manisha Koirala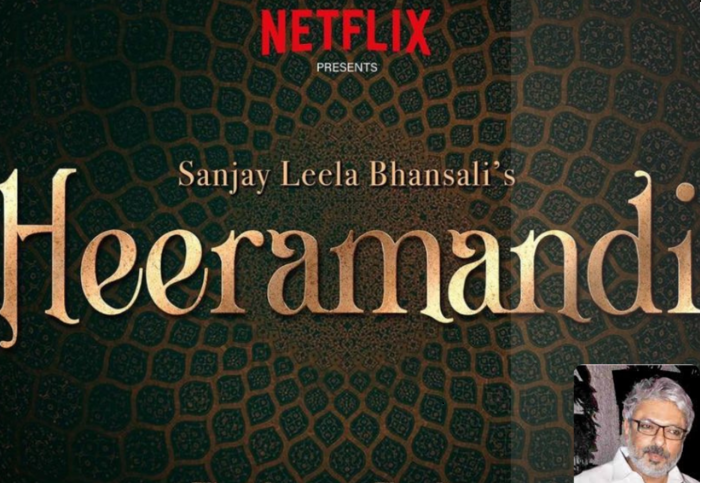 An eight -episode web series, Heeramandi, is a life story of three generations of courtesans. The story is set in a dazzling district in Lahore, during pre-independent India.
According to certain sources, Netflix shells out Rs. 200 crores for Heeramandi.
Soup
Release – TBA
Director: Abhishek Chaubey
Stars: Konkana Sen Sharma, Manoj Bajpayee
Source:Netflix
The series is an adaptation of popular American show Ray Donovan. The story is set in the crime stage of Mumbai. In the Indian format, the real-life nephew and uncle duo Rana and Venkatesh Daggubati are the Mumbai fixer and his ex-con father.
8 Scoop
Release – TBA
Director: Hansal Mehta
Stars:
Source:Netflix
Be ready for the most frightening thrill ride of your life. Beast of Bangalore: Confessions and Killings is a gripping crime thriller based on the real-life story of Umesh Reddy, a policeman who was sentenced to death after he confessed to 18 murders and was convicted in 9 cases.
Through lengthy interviews with lawyers, activists and police officials, as well as personal stories from a former close aide Ashwin Shetty, the series shows how one man took on multiple cases for years before finally being arrested.
Guns & Gulaabs
Release – TBA
Director: Krishna D.K, Raj Nidimoru
Stars:Rajkummar Rao, Dulquer Salmaan, Adarsh Gourav, TJ Bhanu, Gulshan Devaiah
Source:Netflix
Netflix's latest original series, Guns & Gulaabs, is inspired by the misfits of the world. Set in a world of crime, love and innocence, the series is set to uniquely blend the romance of the '90s with a crime thriller while effortlessly lacing it in humour.
Yeh Kali Kali Aankhein Season 2
Release- 14 Jan
Director: Sidharth Sengupta
Stars:Tahir Raj Bhasin, Shweta Tripathi, Anchal Singh
Source:Netflix
An Indian thriller from an untapped genre, Netflix beautifully captures the plot. After Purva kidnaps Vikrant and his wife, he goes down a dark path to reclaim his life. It all has to do with revenge.
How To Watch Latest Web Series & Movies On Netflix?
To watch the latest web series and movies on Netflix, follow these steps:
Subscribe to Netflix: First, sign up for a Netflix subscription by visiting the Netflix website and selecting a plan that fits your needs. You will be required to provide your payment information.
Sign in to your account: Once you have subscribed to Netflix, sign in to your account using your email and password.
Browse the library: Browse through the vast library of movies and TV shows available on Netflix. You can search for specific titles or browse by genre.
Select a title: Once you have found a title you want to watch, click on it to bring up the title page. You can read a synopsis, watch the trailer, and see user reviews and ratings.
Start watching: Click on the "Play" button to start watching the selected title. Netflix will automatically recommend similar titles based on your viewing history.
Download content: Netflix also allows you to download content to watch offline. To do so, select the title you want to download, and click on the download button.
Customize subtitles and audio: Netflix allows you to customize subtitles and audio settings to suit your preferences. You can adjust the subtitle language and font size or change the audio language.