Tata Play( ex Tata Sky) Kids Pack 2023

Tata Play DTH Kids pack, a delightful entertainment solution designed to captivate young minds and bring joy to every child's viewing experience. Developed specifically with children in mind, this package offers a wide range of engaging and age-appropriate content that will keep kids entertained, educated, and inspired.
---
The Tata Play Kids pack is a carefully curated collection of channels and programs that cater to the diverse interests and developmental needs of children. From animated cartoons and adventure series to educational shows and interactive games, this pack offers a wholesome blend of entertainment and learning opportunities.
Parents Assured Kids pack is designed to provide a safe and enriching environment for their children. The content is handpicked to be suitable for different age groups, ensuring that kids have access to age-appropriate programming that promotes positive values, creativity, and cognitive development.
Tata Play Kids Pack
With its vast collection of content and commitment to providing a child-friendly viewing experience, the Tata Play Kids Pack is a perfect companion for children of all ages.
Children can explore a world of imagination, discover new interests, and engage with their favorite characters through the Tata Play Kids Pack. Whether they're watching educational shows, playing interactive games, or enjoying popular cartoons, this pack is designed to ignite curiosity, encourage learning, and foster the overall development of children.
Let your little ones embark on a journey of fun, exploration, and discovery with this exceptional entertainment DTH packages.
| Name | Validity | Price |
| --- | --- | --- |
| Tata Play Kids Pack | 1 month | Rs. 50.72 |
Your one-stop destination for uninterrupted fun
Entertainment on-the-go made easy with the Tata Play mobile app!
Tata Sky (now Tata Play) Cartoon Channel Number
Tata Play offers a dedicated lineup of cartoon channels, providing a delightful assortment of animated entertainment for children. To access these exciting channels, simply tune in to the following Tata Sky cartoon channel numbers on your television:
Cartoon Network - Channel number 666: Cartoon Network is a household name when it comes to animated shows. It features a wide range of beloved cartoons, including iconic series like Tom and Jerry, Ben 10, and The Powerpuff Girls, offering endless laughter and adventure for kids.
Pogo - Channel number 670: Pogo is a popular channel known for its engaging and entertaining content. It offers a mix of animated series, movies, and fun-filled game shows. Kids can enjoy shows like Chhota Bheem, Mr. Bean: The Animated Series, and M.A.D. (Music, Art, and Dance).
Sonic - Channel number 674: Sonic is an action-packed channel that caters to older children. It features thrilling animated series, including Sonic the Hedgehog, Oggy and the Cockroaches, and Power Rangers, delivering high-energy adventures and excitement.
Disney Channel - Channel number 659: Disney Channel is synonymous with enchanting storytelling and unforgettable characters. It showcases a variety of animated shows, movies, and Disney classics like Mickey Mouse Clubhouse, The Lion Guard, and Duck Tales.
Disney Junior - Channel number 681: Disney Junior is designed specifically for preschoolers. It offers a mix of educational and entertaining content, featuring beloved characters like Mickey Mouse, Doc McStuffins, and Sofia the First, encouraging early learning and imagination.
Bacchon ke Cartoon: Where Imagination Comes to Life!
Motu Patlu ki Jodi
Motu Patlu ki jodi is a beloved animated duo that has captured the hearts of children and adults alike. The hilarious adventures of Motu, a food-loving but easily frightened man, and his best friend Patlu, an intelligent and quick-thinking character.Together, they navigate through funny mishaps, face challenges, and bring laughter to viewers through their charming camaraderie.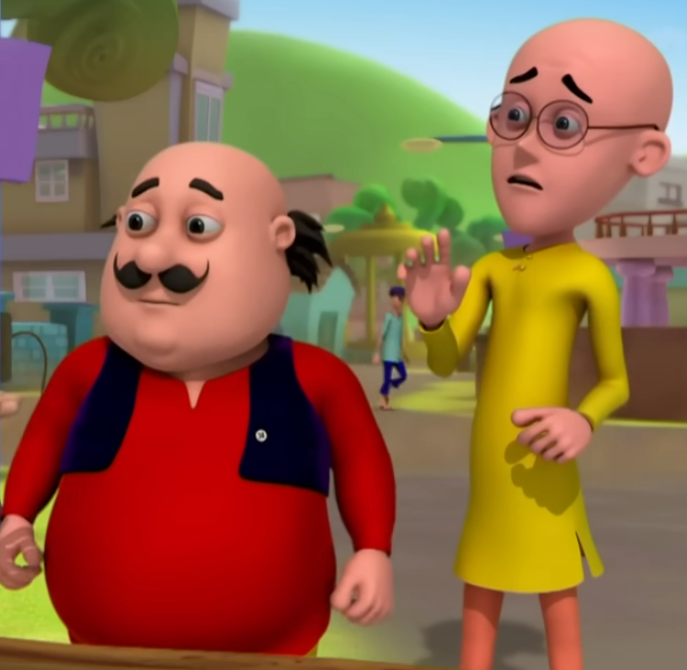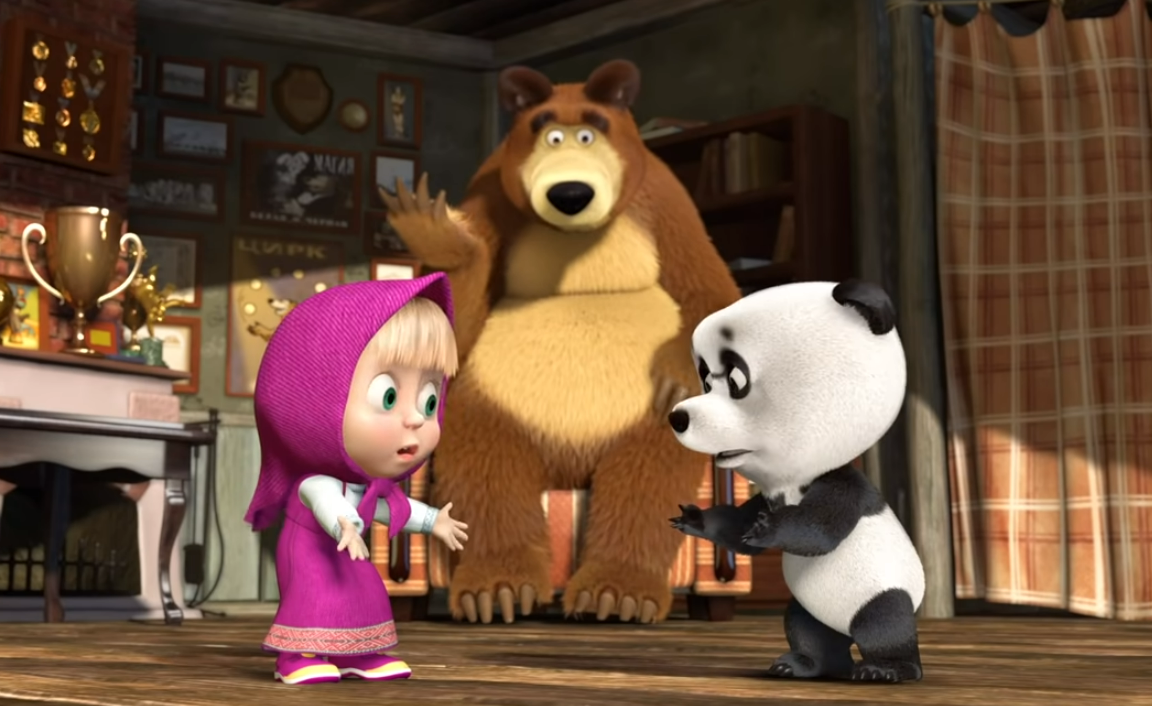 Masha and The Bear in Hindi
Masha and The Bear, known as "Masha Aur Bear" in Hindi, is a delightful animated series that follows the mischievous Masha and her gentle companion, the Bear. With their heartwarming adventures and lovable characters, "Masha Aur Bear" captivates audiences of all ages, bringing laughter, friendship, and life lessons in each episode. Get ready to join Masha and The Bear on their charming escapades filled with laughter and love.
Shinchan in Hindi
Shinchan, the mischievous and lovable character, brings laughter and joy to audiences with his playful antics in the Hindi version of the show. With his quirky personality and hilarious one-liners, "Shinchan" has become a household favorite, entertaining viewers of all ages. Get ready to dive into the colorful and humorous world of Shinchan, where every episode is a delightful adventure filled with laughter and fun.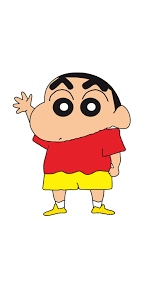 These Tata Sky cartoon channel numbers ensure that children have access to a world of animated entertainment, where they can immerse themselves in captivating stories and delightful adventures. Tune in to these channels and let the laughter and excitement unfold!
Tata Play Kids Pack Channel List
The Tata Play Kids Pack Channel List offers an extensive range of channels dedicated to providing top-quality entertainment and learning experiences for children. With this carefully curated lineup, children can access a variety of age-appropriate content that caters to their interests and developmental needs.
| Channel Name | Channel Number |
| --- | --- |
| Cartoon Network | 666 |
| Discovery Kids | 672 |
| Disney Channel | 659 |
| Disney Junior | 681 |
| ETV Bal Bharat | 680 |
| Hungama TV | 655 |
| Nick | 663 |
| Nick Jr | 680 |
| Pogo | 670 |
| Sonic Nickelodeon | 674 |
| Sony YAY | 686 |
| Super Hungama | 657 |
| Cbeebies | 687 |
| Gubbare | 678 |
Discover your best options easily
Get immediate access to all plans, reviews & updates on DTH providers
Tata Play Kids Pack:Frequently Asked Questions
What is the Tata Play Kids pack?
The Tata Play Kids pack is an entertainment package specifically designed for children. It offers a wide range of age-appropriate content, including movies, TV shows, cartoons, and interactive games, providing a wholesome and engaging entertainment experience for kids.
How can I subscribe to the Tata Play Kids pack?
To subscribe to the Tata Play Kids pack, you can visit the official Tata Sky website or contact their customer service. They will guide you through the subscription process and help you choose the right plan for your child's entertainment needs.
What kind of content is available in the Tata Play Kids pack?
The Tata Play Kids pack includes a diverse collection of content suitable for children. It features popular cartoons, educational shows, interactive games, and more. The content is carefully curated to be age-appropriate, promoting learning, creativity, and entertainment for kids of different age groups.
Is the Tata Play Kids pack safe for children?
Yes, the Tata Play Kids pack is designed to provide a safe and secure viewing experience for children. The content is handpicked to ensure it aligns with positive values and offers a wholesome environment for kids. Parents can have peace of mind knowing that their children are accessing age-appropriate and quality entertainment.
Can I customize the Tata Play Kids pack according to my child's preferences?
Tata Play offers flexibility when it comes to customizing your entertainment package. While the Tata Play Kids pack comes with a pre-selected lineup of channels and content, you can explore additional options to enhance your child's viewing experience. Tata Sky provides add-on channels and packs that you can choose to suit your child's specific interests and preferences.
What is Tata Play Customer Care Number?
You can call on toll-free number 1800 208 6633 or write an email to Tata Play customer support at [email protected]
What is the Validity of Tata Play Kids Pack?
Tata Play Kids Pack comes with 28 days of validity.
Compare Tata Play Regional Plans